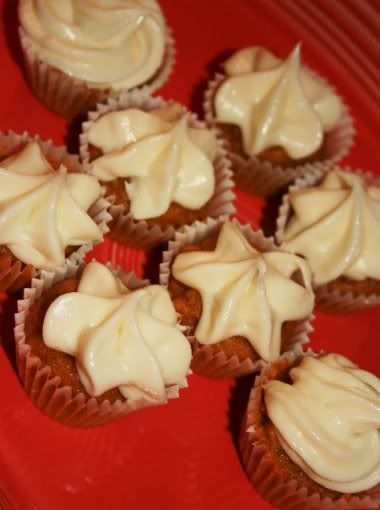 Toward the end of October, I made mini-pumpkin cupcakes with cream cheese frosting for our church's Thanksgiving Service.
I used the same pumpkin-ginger recipe that I used for my spider-web cupcakes
However, I wanted the pumpkin flavor to be bolder, so I used about two cups of canned pumpkin instead of one.
For the frosting, I used my new Wilton frosting pump that my mom gave me: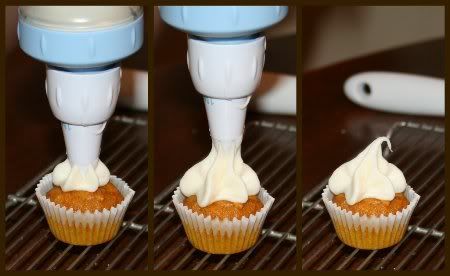 It works wonderfully!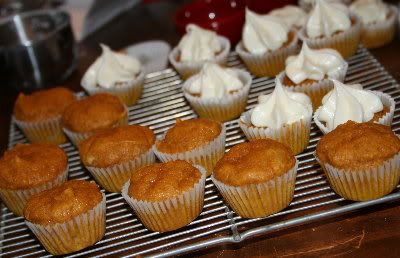 My family and my cousin Elizabeth were fans of the cupcakes, and I heard a few comments at church that they were good.
(I think I wrote down somewhere what people actually said, but I don't know where. That's what happens when you put-off posting; you forget what happened.)
My personal assessment is that they were quite flavorful and had a nice not-too-sweet composition. :)